STORE
Merch
$3 – $40
Shirts, stickers, phone cases, and other stuff.
---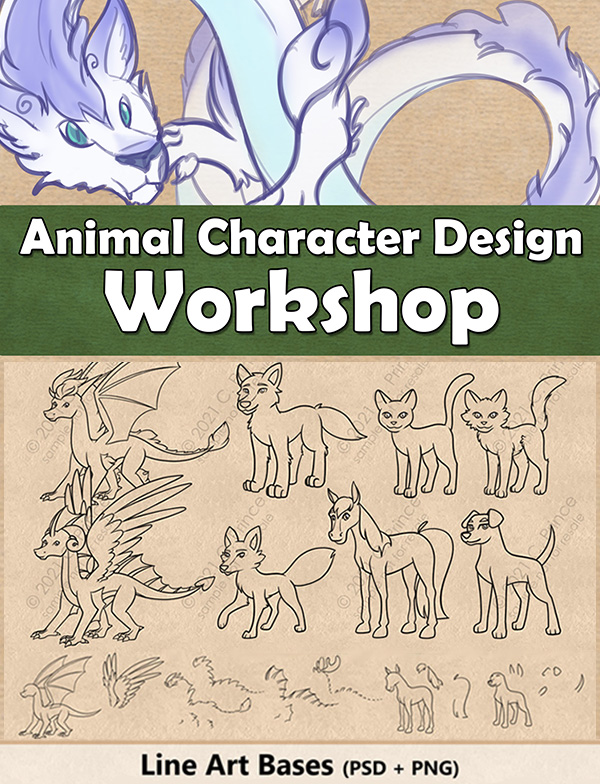 Animal Character Design Workshop
$15.99
(Includes line art and an edited video recording of a live workshop.)
By the end of this 1 hour video tutorial you will have a finished character design or a solid first draft. Character bases for popular animal types are included in PSD and PNG formats. All bases may be edited and the results posted online without credit. Designs created with the line art may be sold. Do not resell or share the original line art, or use it on merchandise. Delivered to your email within a day.
---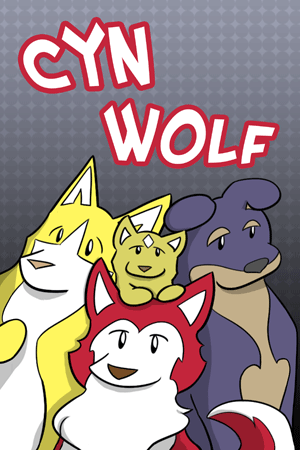 Cyn Wolf Complete PDF
$5
A digital copy of every Cyn Wolf comic strip, bonus comic, and Q&A comic ever made. Includes the 6 exclusive comics previously only available in printed books. Not printable. Delivered to your email within a day.
[PDF 70MB, 371 comics, full color]
---
Credits Name
$15+
Your name in the credits of this month's animations. If you join late in a month, your name will show in next month's animations instead.
---